Thursday

Grab lunch and then join your fellow SSFI attendees for a fun and educational walking tour of the best public art in downtown Grand Rapids. Visit grtagtour.com for more information.

Friday

Share your knowledge and get your questions answered at a free-flowing roundtable lunch compliments of the Law Practice Management & Legal Administrators Section.


2014 Annual Meeting & Solo & Small Firm Institute
September 17–19, 2014
DeVos Place, Grand Rapids
The State Bar of Michigan Annual Meeting gives attendees the opportunity to meet with members with similar interests at section events, reconnect with former classmates at law school receptions, explore products and services aimed at improving your practice, and celebrate the best of our profession. It starts with Wednesday's awards banquet, where members who have achieved the highest honors in areas of leadership, professional integrity, and community service are saluted, and continues with Thursday's inaugural luncheon welcoming the next State Bar president and the evening reception celebrating diversity in the legal community. Friday's highlights include the 50-Year Golden Celebration Luncheon saluting colleagues who've spent a half-century in the profession.
Networking Events
Wednesday
Awards Banquet* • 6:30–9:00 p.m.
Join us as we pay tribute to our members who have achieved the highest honors in areas of leadership, professional integrity, and community service.
Thursday
Inaugural Lunch* • Noon–2:00 p.m.
Share in the celebration with the swearing-in of the State Bar President Thomas C. Rombach and other State Bar officers.
Thursday
Celebrating Diversity Reception* • 6:30–8:30 p.m.
The reception will acknowledge the work accomplished over the year in support of achieving greater diversity and inclusion in the legal profession. This year's reception will again include entertainment by Soultivity, a Washtenaw County-based all-lawyer R&B band.
Friday
50-Year Golden Celebration Lunch* • Noon–2:00 p.m.
Celebrate and honor fellow colleagues being recognized for 50 years of membership in the State Bar of Michigan. This is a great opportunity to network with your peers and mentors.
*Additional registration required.
---
Inspiring CLE and Valuable Networking at Your Annual Meeting
Regain the joy of being a solo or small firm practitioner and mitigate the challenges at this year's Institute and State Bar Annual Meeting. Access to expert advice and networking with colleagues helps you come away recharged and retooled for success. Find and keep clients and save time and money with world-class technology and practice management tips. Have confidence in the advice you're giving by staying up-to-date on the latest trends in your practice areas. Plus, enjoy downtime when you venture out and explore the city of Grand Rapids.
Build your client base & convert potential clients into paying clients
Make a business plan that will help you effectively focus your time & energy
Get the most bang for your buck out of blogging & social media
Help clients understand long-term care options & how they can pay for them
Develop new business opportunities by strengthening relationships with existing clients
Pay less for the technology you need to run your practice
Boost your productivity with Barron K. Henley's fast-paced tech tips
Avoid stress by clearing the clutter & managing your time effectively
Create a comprehensive set of go-to forms to increase profitability & prevent malpractice
Interpret & apply the new uncapping rules for real property assessment
Translate your strengths & interests into a successful niche practice
Streamline your billing & accounting practices with the latest software
Rick Broida
CNET Blog Network, Commerce Township
Rick Broida writes about consumer and business technology for CNET, eHow, PC World, Wired, and other outlets. His popular CNET blog, "The Cheapskate," attracts over 1 million views every month, and he recently published The Cheapskate Rules: 21 Easy Money-Saving Tech Secrets, which is available in print and e-book formats. Mr. Broida regularly talks about tech-related issues on WJR's "Internet Advisor" show. His career as a technology writer recently hit the 25-year mark.
Randall F. Dean
Randall Dean Consulting & Training LLC, East Lansing
Randall F. Dean is a professional speaker, author, and expert on time and e-mail management, effective organization, and the related use of technology. For more than 20 years, he has lead training and spoken at programs and presentations for corporate, academic, and association audiences. Obsessed with time management and personal productivity, Mr. Dean left a successful career as a graduate program admissions director, professional marketer, and manager to become a leading speaker and trainer.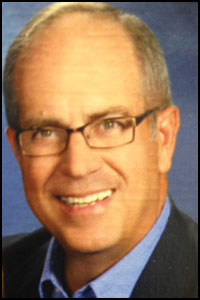 Robert E. Edick
Deputy Grievance Administrator, Michigan Attorney Grievance Commission, Detroit
Robert E. Edick was a Wayne County assistant prosecuting attorney for three years and then spent 17 years in private practice. He was appointed by the Michigan Supreme Court to serve as deputy administrator of the Michigan Attorney Grievance Commission in January 1996. He is a frequent lecturer at local law schools on the topic of professional responsibility.


Barron K. Henley
Affinity Consulting Group, Columbus, OH
Barron K. Henley is a lawyer, a "legal technologist" since 1990, and a founding member of Affinity Consulting Group, a firm that handles all aspects of law practice automation including document and file management, server and personal computer issues, remote access, mobile lawyering, scanning and paper reduction strategies, electronic case filing, and many other topics. He is also a member of the ABA Law Practice Management Section.


Cordell M. Parvin
Cordell Parvin LLC, Dallas, TX
Cordell M. Parvin works with lawyers and law firms to help new lawyers find the right attitude, set appropriate goals, develop strategies for time management, and build networking skills. Previously, he practiced law for 34 years representing top U.S. transportation contractors. He is the author of three books and has published many articles on these subjects. You can follow Mr. Parvin on Twitter or learn from him through his LinkedIn Coaching Group, or through his daily blog.
Janet K. Welch
Executive Director, State Bar of Michigan, Lansing
Janet K. Welch is executive director of the State Bar of Michigan. She has had an extensive career in state government, beginning in the Michigan Legislature where she served as a legislative analyst in the House and as the first director of the Senate's nonpartisan legislative analysis office. After graduating from the University of Michigan Law School, she was a law clerk for Michigan Supreme Court Justice Robert P. Griffin. She stayed at the Court for over a decade in a variety of positions, culminating in a position as Supreme Court Counsel.
---
Need-Based Scholarships
Scholarships made possible by the generous support of the State Bar of Michigan, the Business Law Section, and ICLE. Scholarships cover the registration fee for the Solo & Small Firm Institute and are offered on a first-come, first-served basis. Preference will be given to those who did not receive a scholarship to last year's program. Don't wait—apply today.
To apply, send a statement of need and indicate attendance (Thursday only, Friday only, or both days) to:
ICLE
Attn: Stephanie Fisher
1020 Greene St
Ann Arbor, MI 48109-1444