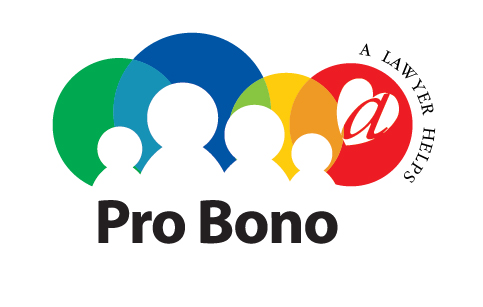 6th Annual Spring Pro Bono Workshop
The Power of Pro Bono
Sponsored by the Pro Bono Initiative
Date: Wednesday, May 14, 2014 (9 a.m.–4 p.m.)
Location: State Bar of Michigan, Lansing
Register Online
This training is offered free of charge and lunch will be provided
This year's workshop will provide an excellent opportunity to network and learn, with a primary focus on providing legal services providers with the tools they need to recruit pro bono attorneys and to successfully and efficiently manage their pro bono programs.
Workshop sessions will include:
2014 Update on Pro Bono in Michigan
Techniques for Recruiting Pro Bono Attorneys
Successfully Managing your Pro Bono Program
Using Technology to Enhance Your Pro Bono Program
Planning and Preparing for Pro Bono Month 2014
---
Initiatives
The State Bar of Michigan supports many justice initiatives that help make available high-quality civil legal services to all Michigan citizens, assuring that the justice system is strong, equal, and fair in its application.

The Committee on Justice Initiatives organized into 4 major areas:

Criminal Issues Initiative—examines collateral civil consequences of criminal convictions and representational issues in the criminal justice system.

Equal Access Initiative—develops policies and programs to benefit underserved populations, including those with special needs, cognitive disabilities, and juveniles.

Justice Policy Initiative—analyzes and recommends positions on proposed legislation, court rules, and other policies relevant to the Justice Initiatives.

Pro Bono Initiative—encourages and coordinates free or discounted fees for civil legal services. Pro bono service is a way that Michigan attorneys assist low-income individuals in need of legal assistance.
Reports
Thank you for visiting our website. We hope you found the information and resources helpful. Please note the Criminal Issues Initiative is not able to handle individual cases or requests, nor can we give legal advice. If you need information or assistance, please visit the State Bar of Michigan Lawyer Referral Service.